• Vehicle updated on: 07/04/2020 • Send correction or photo • Share:




Photo of Cable minas Pancho, Stgo. y Florentina (Huelva)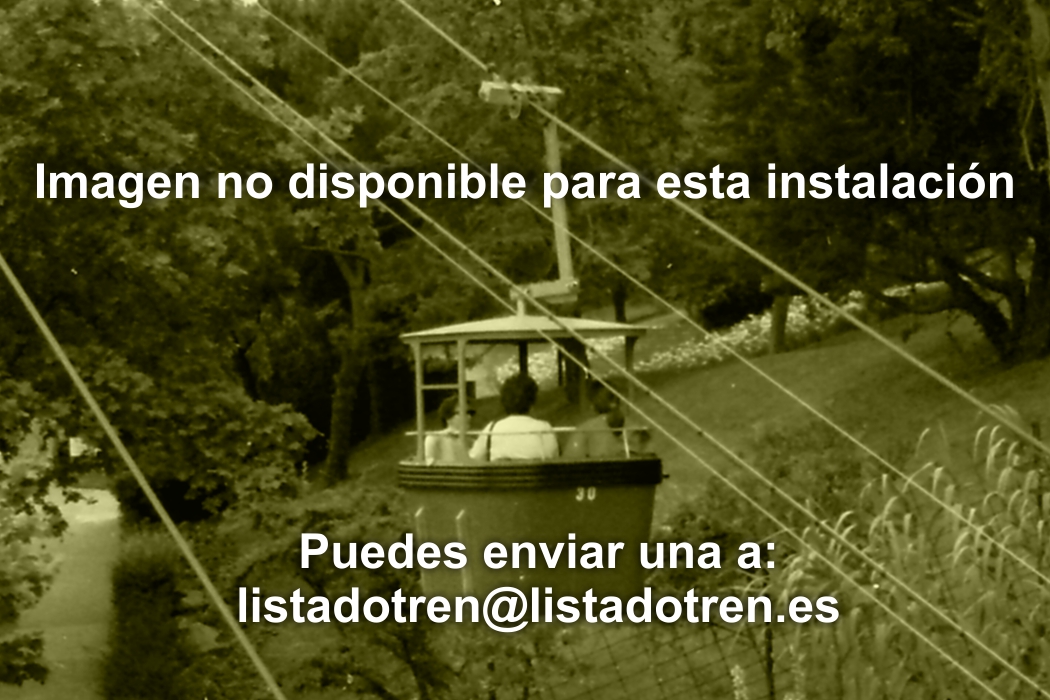 Fotografía de esta instalación no disponible. Puedes enviar tú la primera.
List of photographs
Historical Review
Cable para transporte de Manganeso desde las minas ubicadas en el denominado Paraje del Cuco a la línea ferroviaria Zafra-Huelva en las cercanías de la estación de Calañas. Año de montaje y compañía que instaló el cable desconocidos. El cable funcionó al menos hasta 1928. Datos libro Los ferrocarriles en la provincia de Huelva. En el mapa, el recorrido del cable se muestra en marrón.
Technical data
| | |
| --- | --- |
| Fecha de apertura y cierre | - a 1928? |
| Longitud real del teleférico | - m. |
| Longitud en planta del teleférico | 4.470 m. (Aproximado, mediante G.Earth) |
| Desnivel | 132 m. |
| Altitud estación inferior | 150 msnm. (Minas) |
| Altitud estación superior | 282 msnm. (F.C. Zafra-Huelva) |
| Número de cazoletas / Capacidad | - / - Kg. |
| Peso en vacío / Servicio cazoletas | - / - Kg. |
| capacidad de la línea | - t/h |
| Velocidad del cable | - m/s |
| Diámetro del cable | - cm. |
| Tiempo de recorrido | - minutos |
| Potencia de la instalación | Accionado por máquina de vapor |
| Apoyos intermedios | - castilletes metálicos |
| Sistema | - |
| Constructor | Desconocido |
Map