• Vehicle updated on: 28/10/2023 • Send correction or photo • Share:




Photo of Cable Minas de Caolín de Laxe (A Coruña)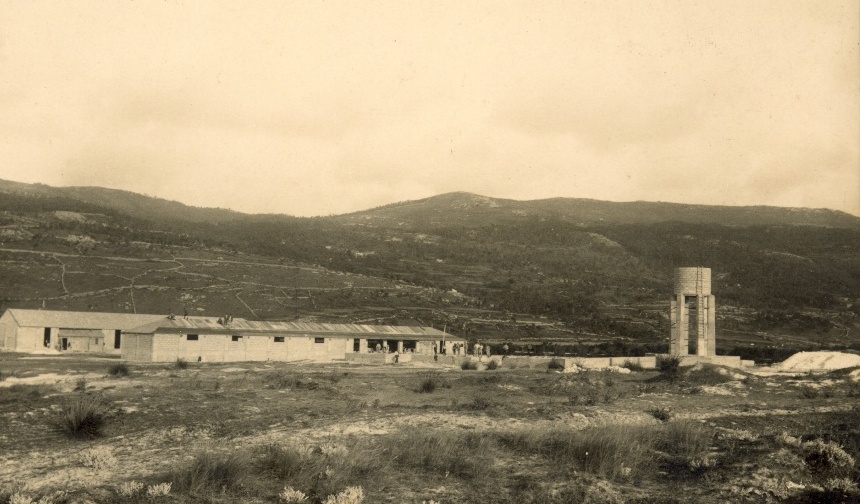 Minas de Caolín de Laxe. Fondo Vidal.
List of photographs
Historical Review
En las cercanías de Laxe existió un yacimiento de caolín de gran calidad, que se explotó desde antes de los años 20. En 1930 se funda la empresa Kaolines de Lage, S.L., que explota el yacimiento denominado Don Basco, en Coéns, hasta 1982. En 1944 se construyó un cable minero entre el yacimiento y la playa de Laxe, donde se ubicaban los hornos y secaderos. Se conserva la chimenea de ladrillo en Laxe, varias torretas de hormigón del cable minero y la instalación de reenvío a medio recorrido, y el yacimiento es hoy día un pequeño lago de uso privado.
Technical data
| | |
| --- | --- |
| Fecha de apertura y cierre | 1944 a 1982 |
| Longitud real del teleférico | - m. |
| Longitud en planta del teleférico | 4.220 m. |
| Desnivel | 188 m. |
| Altitud estación inferior | 7 msnm. |
| Altitud estación superior | 195 msnm. |
| Número de cazoletas / Capacidad | - / - Kg. |
| Peso en vacío / Servicio cazoletas | - / - Kg. |
| capacidad de la línea | - |
| Velocidad del cable | - m/s |
| Diámetro del cable | - cm. |
| Tiempo de recorrido | - minutos |
| Potencia de la instalación | - |
| Apoyos intermedios | - castilletes de hormigón, una estación intermedia |
| Sistema | - |
| Constructor | - |
Map