• Vehicle updated on: 09/09/2019 • Send correction or photo • Share:




Photo of Ascensor de Zurbaranbarri (Bilbao)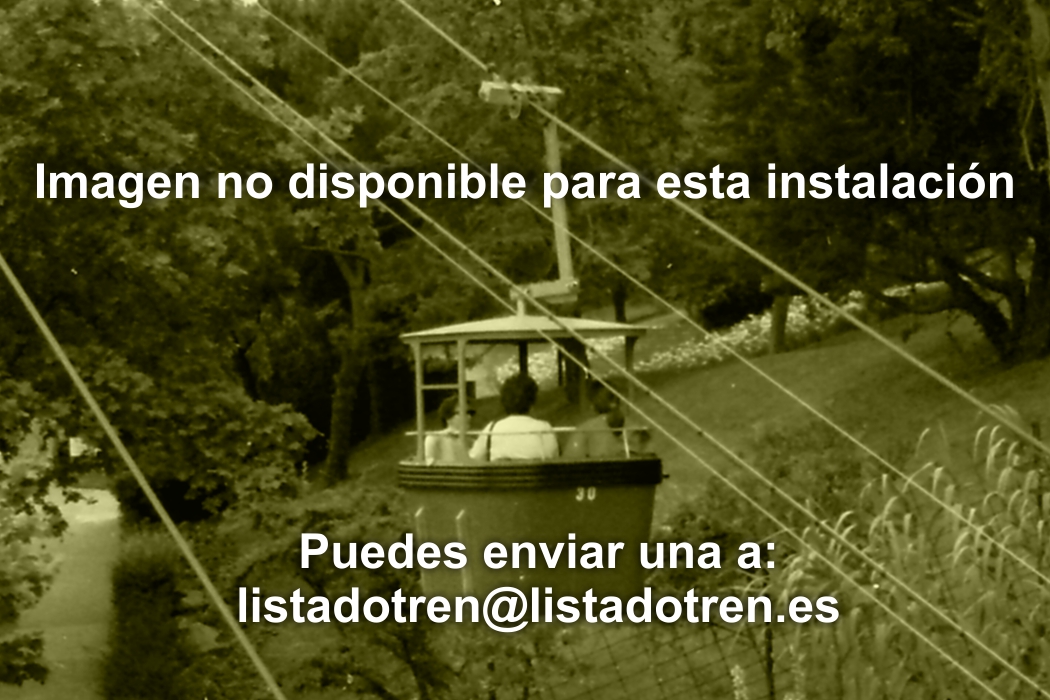 Aún no tenemos fotografía de esta instalación. ¡Envía tu la primera!.
List of photographs
Historical Review
Con cabina con una curiosa forma de B en llamativo color rojo, este ascensor inclinado une la plaza de Iturriondo con la paralela calle de Barrio de Zurbaranbarri de Bilbao. Su recorrido tiene tres paradas y tiene una carga máxima de 1.875 kg.
Technical data
Ascensor
Fecha de inauguración
25 de junio de 2010
Velocidad de servicio
- m/s (Recorrido -:-)
Ingeniero
-
Accionamiento
Eléctrico
Constructor
i-ingenia
Motor
Eléctrico
Propietario
Ayuntamiento de Bilbao
Cable
-
Recorrido real
64 metros
Vehículo
Desnivel
40 metros (-)
Coche
- m3, - t.
Ancho de vía
- metros
Capacidad
25 plazas (- p/hora) (Max. - plazas)
Montaje
Carriles
Freno
-
Alineación
Recta
Iluminación
Eléctrica
Video
Map