Photo of Ascensor de Iturribide-Zabalbide (Bilbao)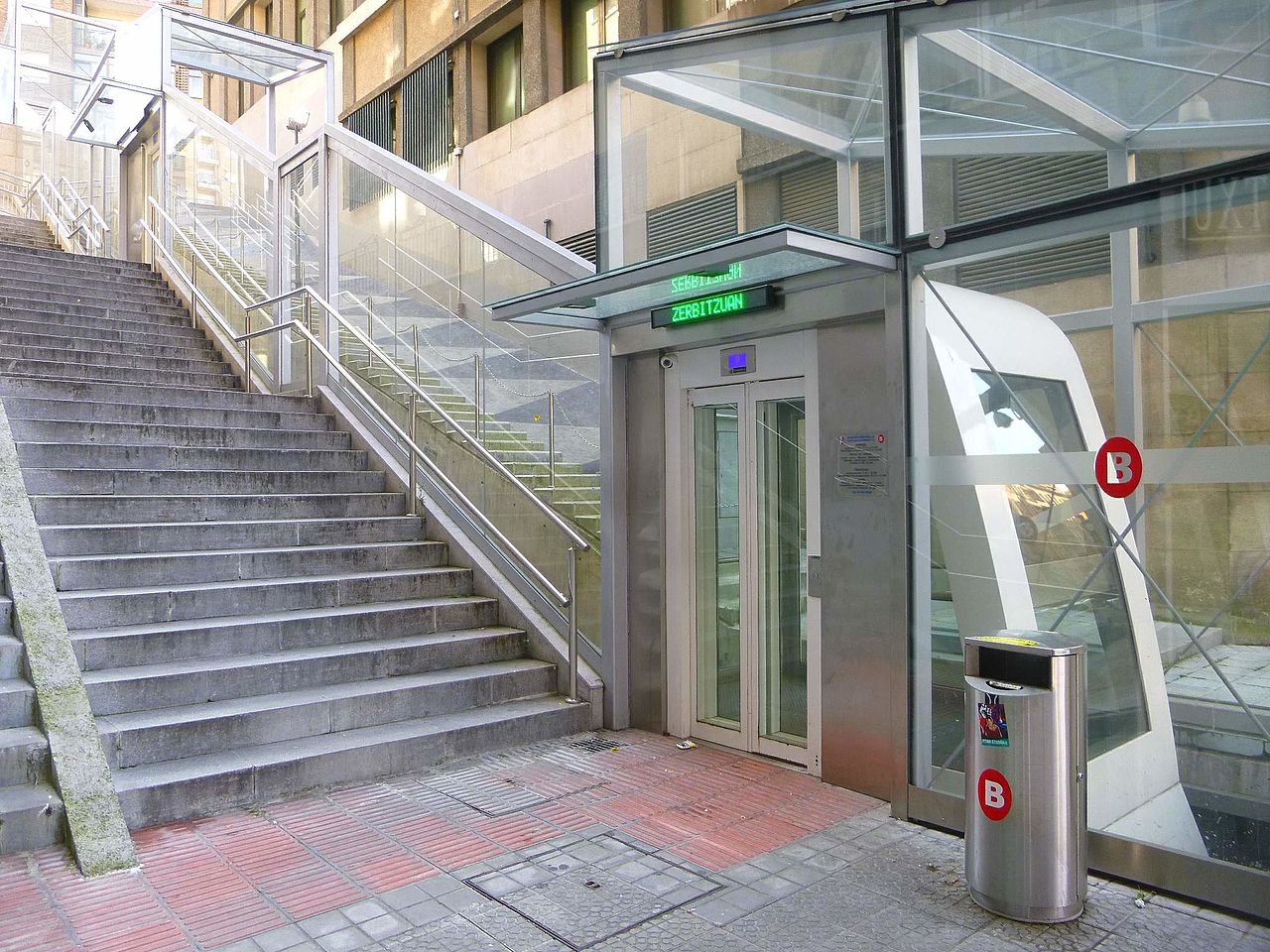 Bilbao - barrio de Santuxu, Ascensor de Iturribide-Zabalbide, 09/10/16. Licencia libre Wikipedia.
List of photographs
Historical Review
Ascensor inclinado que une las calles Iturribide y Zabalbide en Bilbao, entre los barrios de Casco Viejo y Santutxu. Tuvo un coste de 776.000 Euros. La obra se enmarca en el Plan Especial de Elementos Mecánicos, que incluye otros cinco ascensores en Basurto, Zorrozgoiti, Otxarkoaga y en la Plaza del Funicular.
Technical data
Ascensor
Fecha de inauguración
15 de mayo de 2015
Velocidad de servicio
- m/s (Recorrido -:-)
Ingeniero
-
Accionamiento
Eléctrico
Constructor
-
Motor
Eléctrico
Propietario
Ayuntamiento de Bilbao
Cable
-
Recorrido real
- metros
Vehículo
Desnivel
28 metros (-%)
Coche
- m3, - t.
Ancho de vía
- metros
Capacidad
21 plazas (- p/hora) (Max. - plazas)
Montaje
Carriles
Freno
-
Alineación
Recta
Iluminación
Eléctrica
Video
Map