Photo of Ascensor inclinado de Morlans-Aiete (San Sebastián)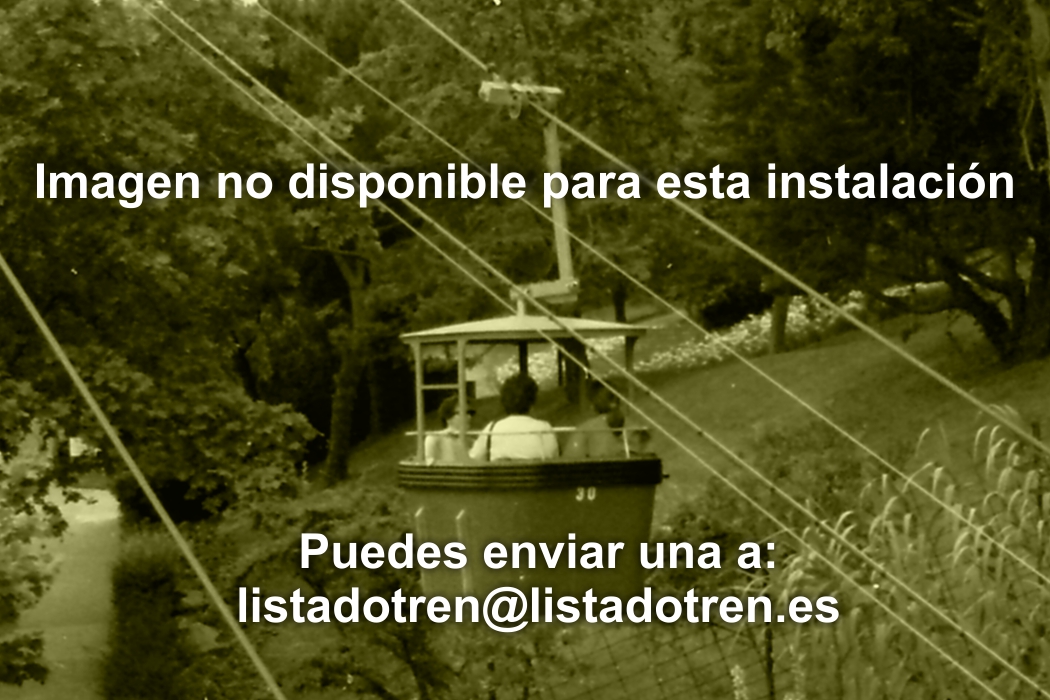 No disponemos de fotografía de esta instalación. Puedes enviar tú una.
List of photographs
Historical Review
Ascensor inclinado montado entre los barrios de Morlans y Aiete en el casco urbano de San Sebastián, inaugurado el 10 de mayo de 2019. Tuvo un coste de 1,4 millones de euros y se complementa con otro ascensor vertical de acceso al centro de salud del barrio que se había inaugurado en verano de 2018.
Technical data
Ascensor
Fecha de inauguración
10 de mayo de 2019
Velocidad de servicio
- m/s (Recorrido 1:0)
Ingeniero
-
Accionamiento
Eléctrico
Constructor
-
Motor
Eléctrico
Propietario
Ayuntamiento de San Sebastian
Cable
-
Recorrido real
143 metros
Vehículo
Desnivel
- metros (26%)
Coche
- m3, - t.
Ancho de vía
- metros
Capacidad
25 plazas (- p/hora) (Max. - plazas)
Montaje
Carriles
Freno
-
Alineación
Recta
Iluminación
Eléctrica
Video
Map