Photo of Ascensor de Miribilla (Bilbao)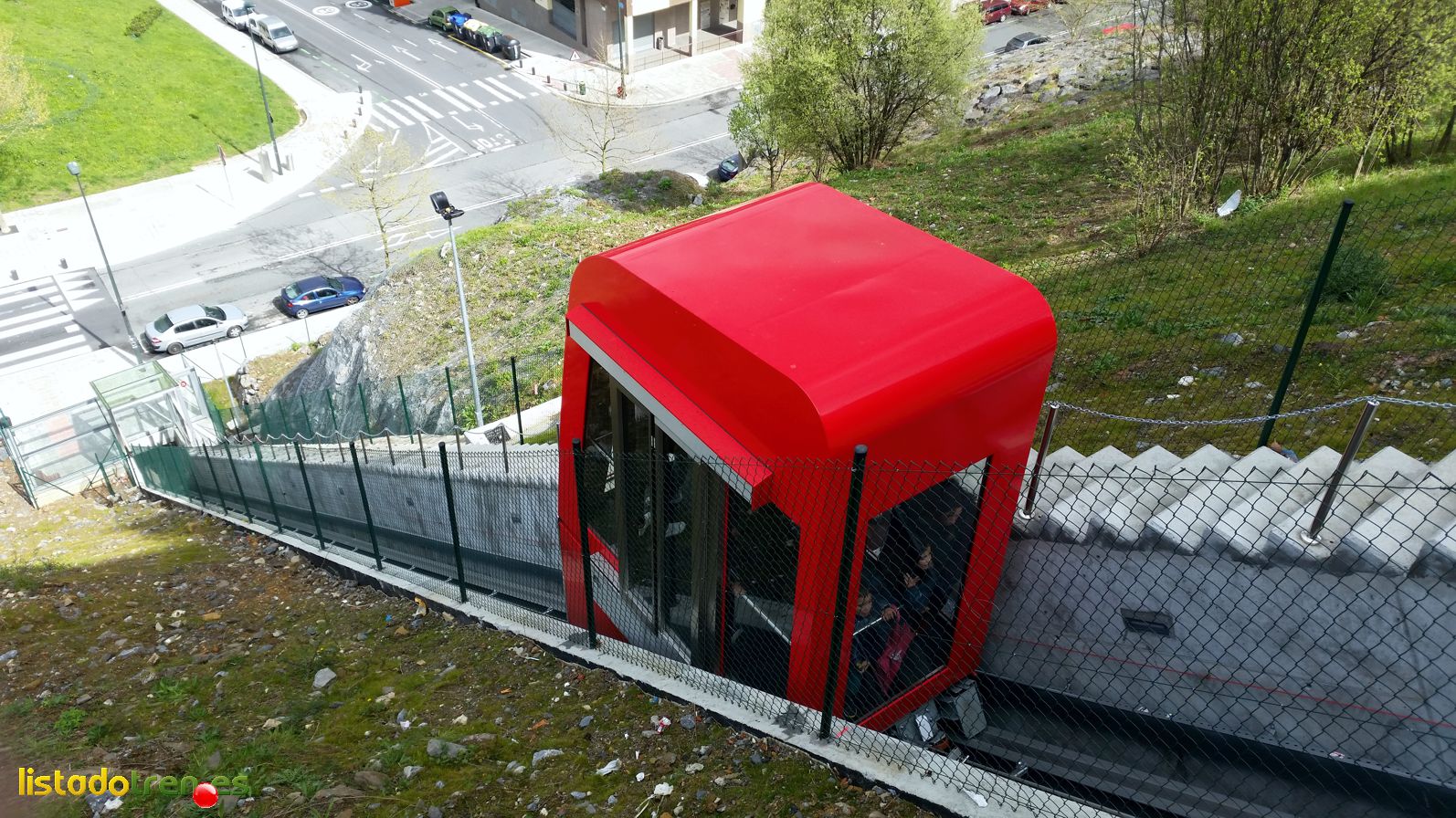 Ascensor inclinado del barrio de Miribilla en Bilbao.
List of photographs
Historical Review
Desde el 1 de diciembre de 2018 se encuentra en servicio el ascensor inclinado que une las calles Avenida Askatasuna y Juan Carlos Gortazar en el barrio de Miribilla. La inversión de esta instalación se elevó a los 1,5 millones de euros y la obra duró 10 meses.
Technical data
Ascensor
Fecha de inauguración
1 de diciembre de 2018
Velocidad de servicio
- m/s (Recorrido -:-)
Ingeniero
-
Accionamiento
Eléctrico
Constructor
-
Motor
Eléctrico
Propietario
Ayuntamiento de Bilbao
Cable
-
Recorrido real
54 metros
Vehículo
Desnivel
31 metros (35º)
Coche
- m3, - t.
Ancho de vía
- metros
Capacidad
20 plazas (- p/hora) (Max. - plazas)
Montaje
Carriles
Freno
-
Alineación
Recta
Iluminación
Eléctrica
Video
Map