• Vehicle updated on: 14/03/2021 • Send correction or photo • Share:




Photo of Ascensor de Can Franquesa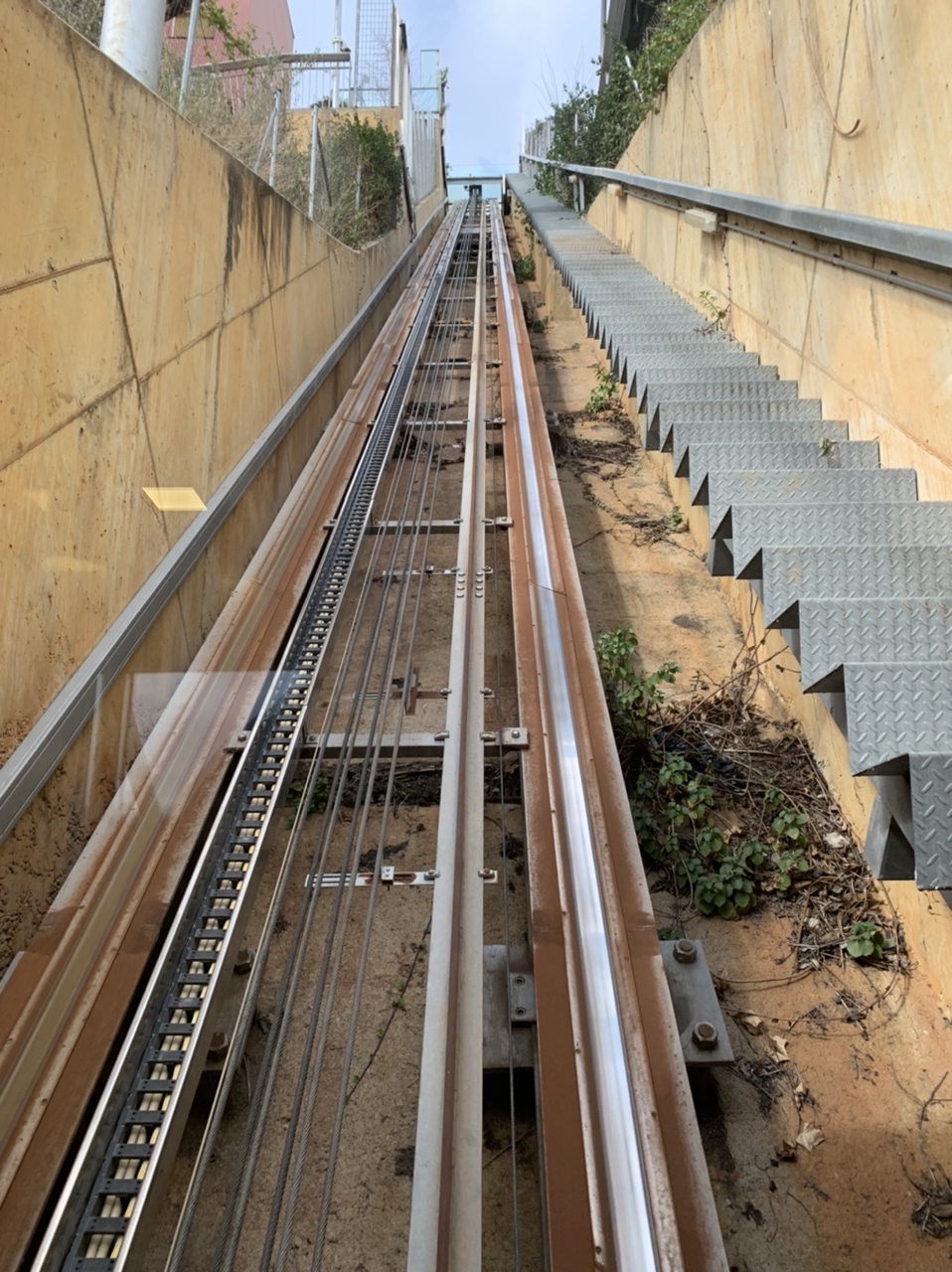 Recorrido del ascensor de Can Franquesa. Foto: Marc Filella.
List of photographs
Historical Review
Situado en Santa Coloma de Gramenet, este ascensor inclinado fue inaugurado en enero de 2011. Salva un desnivel de 33 metros entre las calles Formentera y Menorca del barrio de Can Franquesa. Dispone de una parada intermedia que comunica a la vez con una pasarela superior sobre la traza del ascensor inclinado.
Technical data
Ascensor
Fecha de inauguración
Enero 2011
Velocidad de servicio
- m/s (- s. de recorrido)
Ingeniero
-
Accionamiento
Eléctrico
Constructor
ThyssenKrupp Elevadores
Motor
Eléctrico
Propietario
Ayuntamiento de Santa Coloma de Gramenet
Cable
- mm. diámetro
Recorrido real
- metros
Vehículo
Desnivel
- metros (-%)
Coche
1 cabina de - m.
Ancho de vía
- mm.
Capacidad
25 plazas (- p/hora)
Montaje
Carriles de perfil de acero sobre pilares metálicos
Freno
-
Alineación
Recta
Iluminación
Eléctrica
Video
Map