Photo of Ascensor de Queralt (Barcelona)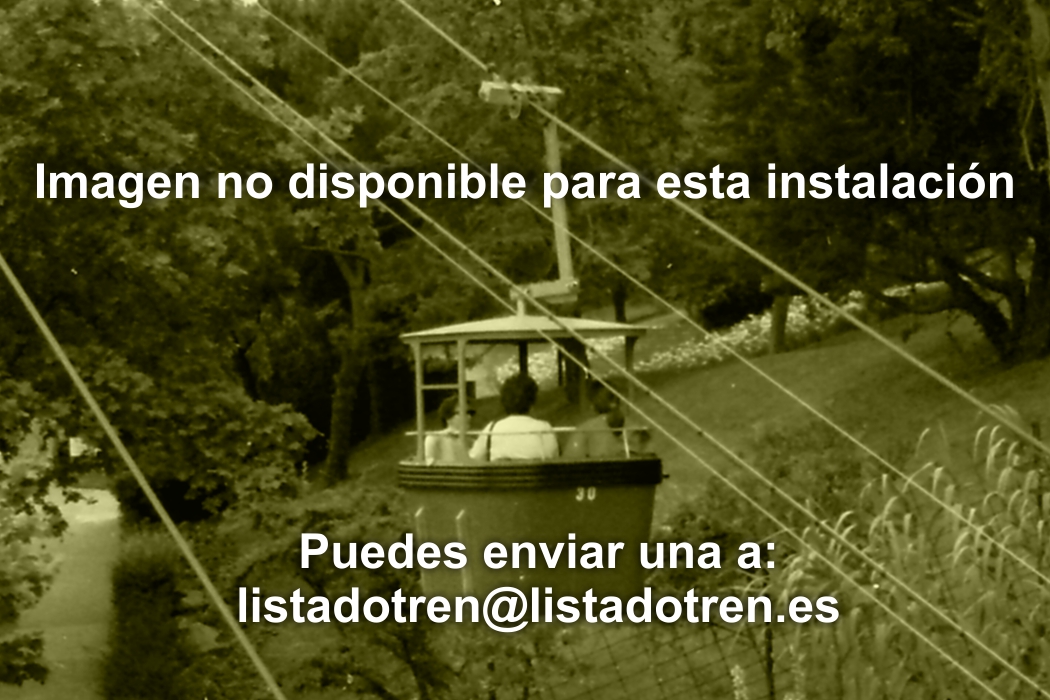 Fotografía no disponible, puedes enviar una.
List of photographs
Historical Review
Con motivo del 75 aniversario de la coronación de la Virgen de Queralt, se montó esta instalación de ascensor inclinado para acceder del aparcamiento al Santuario. Estas instalaciones están situadas cerca de Berga, en la provincia de Barcelona. En sus cercanías existió el denominado Ascensor de Franco. Esta segunda instalación, de un solo uso, sirvió para un cómodo ascenso a la zona en la visita del dictador en 1966.
Technical data
Ascensor
Fecha de inauguración
1991
Velocidad de servicio
1,2 m/s (50 s. de recorrido)
Ingeniero
Von Roll
Accionamiento
Eléctrico
Constructor
Von Roll
Motor
Eléctrico 7 CV ca
Propietario
Santuario de Queralt
Cable
18 mm. diámetro
Recorrido real
54 metros
Vehículo
Desnivel
25,8 metros (55,7%)
Coche
1 cabina de 2,1 m.
Ancho de vía
900 mm.
Capacidad
15 plazas (360 p/hora)
Montaje
Carriles de perfil de acero sobre pilares metálicos
Freno
-
Alineación
Recta
Iluminación
Eléctrica por frotador
Map