Photo of Ascensor Cala Giverola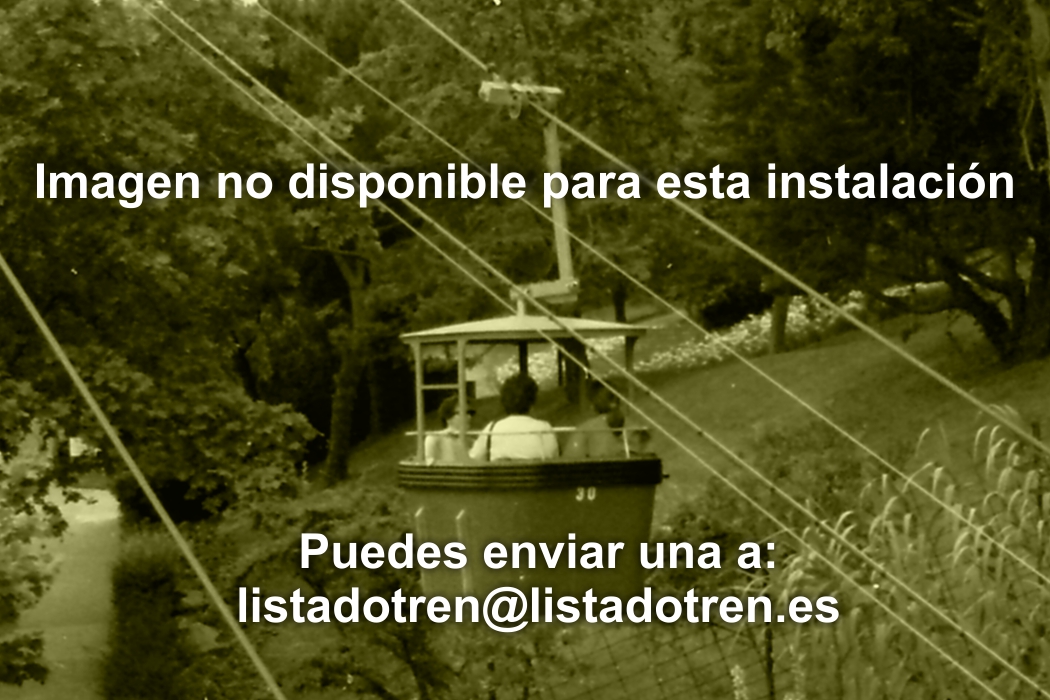 Fotografía no disponible. Puedes enviar una.
List of photographs
Historical Review
Giverola Resort explota un atractivo turístico en la Costa Brava, en concreto en la Cala Giverola. La diferencia de cota entre parte de sus instalaciones deportivas y de ocio, y la playa, con la zona residencial y hotelera, provocó el montaje en 1988 de un ascensor inclinado de propiedad privada y uso gratuito para los inquilinos del hotel.
Technical data
Ascensor
Fecha de inauguración
1988
Velocidad de servicio
1,5 m/s (70 s. de recorrido)
Ingeniero
-
Accionamiento
Eléctrico
Constructor
Von Roll
Motor
Eléctrico 16-19 CV a 1.430 rpm
Propietario
Giverola Resort
Cable
20 mm. diámetro (6 cordones de 19 hilos)
Recorrido real
110 metros
Vehículo
Desnivel
43 metros (24,2º max., 39%)
Coche
Cabina de 2,2 t. de tara y 4,075 de carga.
Ancho de vía
900 mm.
Capacidad
25 plazas (400 p/hora/sentido)
Montaje
Vía de perfiles H soportada por columnas metálicas sobre bases de hormigón
Freno
-
Alineación
Recta
Iluminación
-
Map