? Locomotora de vapor 030 ?
Publicado: Mar Ago 11, 2020 9:55 am
Good morning,
Pardon me for writing in English, but my Spanish is rather poor.
Your expertise and help is needed to identify this class 030 locomotive: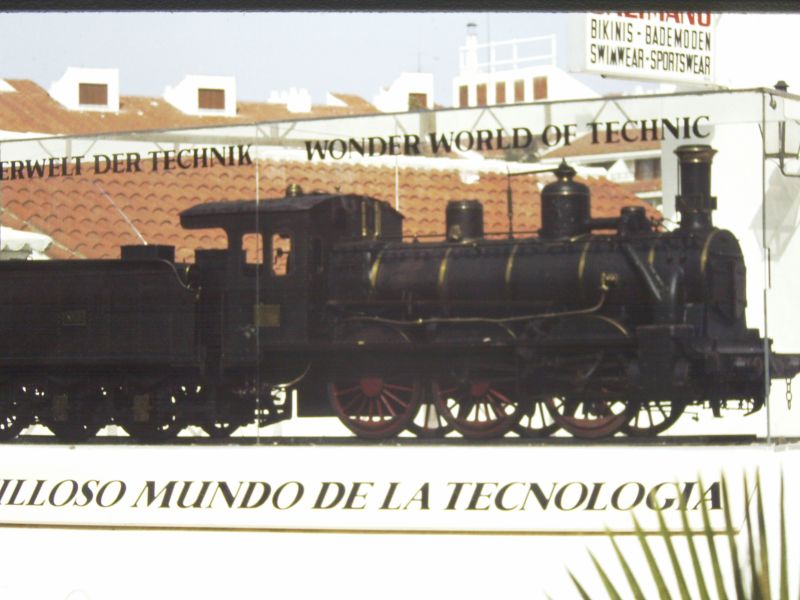 Photo: Coll. Martin Kayser.
The picture was taken in the 1980s, and the building in the background is
"Apartamentos Masaru", Los Robles, 2 - Urbanización La Paz, 38400 Puerto de la Cruz, Tenerife:
Photo: www.apartamentos-masaru-puerto-de-la-cr ... nerife.com .
The locomotive is a showcase model, probably in scale 1:10, and it advertises for an exhibition, presumably this:
"El maravilloso mundo de la tecnología - Die Wunderwelt der Technik - Wonder world of technic"
in Centro Comercial "Botanico", Puerto de la Cruz, Tenerife.
Does anyone know, when this actually took place?
Many thanks in advance, yours sincerely
Niels
Denmark